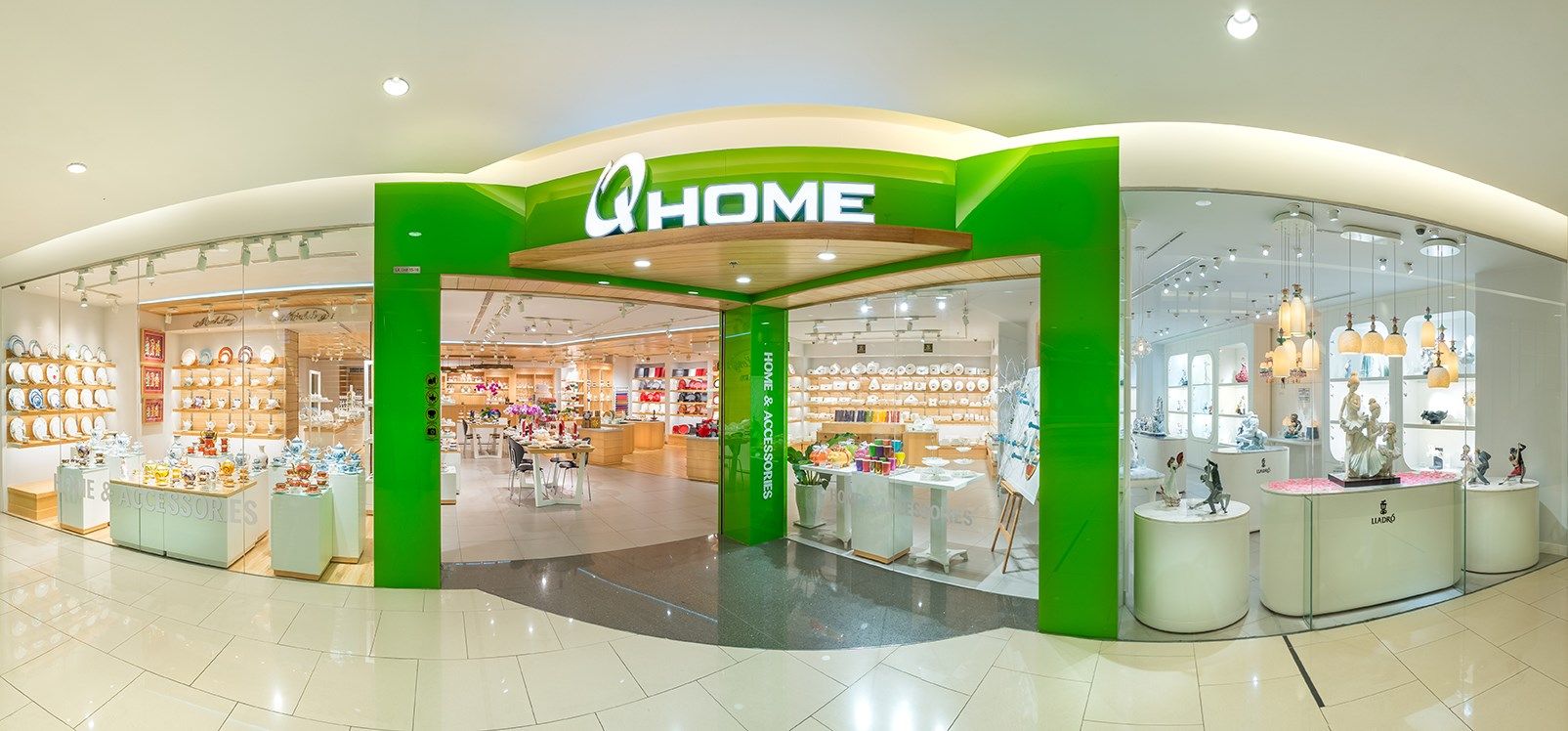 Born from the desire of sharing joy with others, Qhome began in 1997 as a small store specialized in tableware in Saigon Centre, Ho Chi Minh city.

Since establishment, we have developed into Quang Anh Co. Ltd, headquartered at the same location as our showroom. We always strive for higher quality as our company evolves.

Now, Qhome is the authorized distributor for leading brands, both domestic and international, in household products, gifts for high-end restaurants and hotels such as: InterContinental, Park Hyatt, Caravelle, Liberty Hotel Chain, New World, Vinpearl hotel chain, prestigious banks in Vietnam etc. Our products are always of the highest quality, always safe for consumption and always meet the eco-friendly status during the manufacturing process. In addition, our products are suitable for everyday usage, perfect as gifts for every occasion.
Domestic brands:
Porcelain tableware in Vietnam
by Cuong Phat
International brands:
Porcelain art from Spain.
Porcelain tableware from the UAE.
Porcelain tableware from England.


Porcelain tableware from Japan.
Our trusted partners include: Sanofi, Bayer, DKSH, Hoffmann-Laroche, ACB, BIDV, Eximbank, HSBC, EVN, Vietnam Airlines, Nestle Vietnam, Vina Acecook, Ajinomoto etc.
With our slogan "The Best Value Buy", Qhome guarantees your satisfaction through our wide range of products, high quality, great delivery service with reasonable pricing. For those reasons, Qhome has become a trusted retailer for many customers.
For further information, please visit our showroom at:
Address: Qhome, Unit 15 -16, Level 4, Saigon Centre, 67 Le Loi, District 1, Ho Chi Minh City
Telephone: (028) 3821 8268 - 096 425 1647
Email: sales@qhome-vn.com
Website: www.qhome-vn.com

Our past events:
- On 20th September 2013, we have hosted an event for Lladro called "Petal, by petal" where an artist from Lladro – Raquel Duque San Rafael demonstrated the art of creating flowers from porcelain.
- On 12th September 2014, Rosa Belengue Pomares, an artist from Lladro, demonstrated the coloring process on the porcelain art pieces from Lladro.
- On 22nd September 2015, we have held an event to introduce RAK porcelain of the UAE to Vietnam.